Feb. 26th – March 2nd  Hopefully everyone had an opportunity to enjoy some time outside in the snow this past weekend.   We continue to have outside days at recess and lunch whenever possible, and ask that children dress appropriately for the weather.  Packing a change of clothes for your child(ren) is encouraged.
Thursday, March 1
11:00-12:00 &
1:00-2:00
Science Fair Parents Invited to View
Wednesday, February 28

9:00-12:00
Pink Shirt Day
Battle of the Badges Sungod Arena
Monday, February 26
12:30
Gr. 3 Swimming
Tuesday, February 27
12:15-12:45

Flash Mob Rain/Shine or Snow NDS
Friday, March 2
Grades 4-7 Flash Mob -Tuesday February 27th @ NDS Field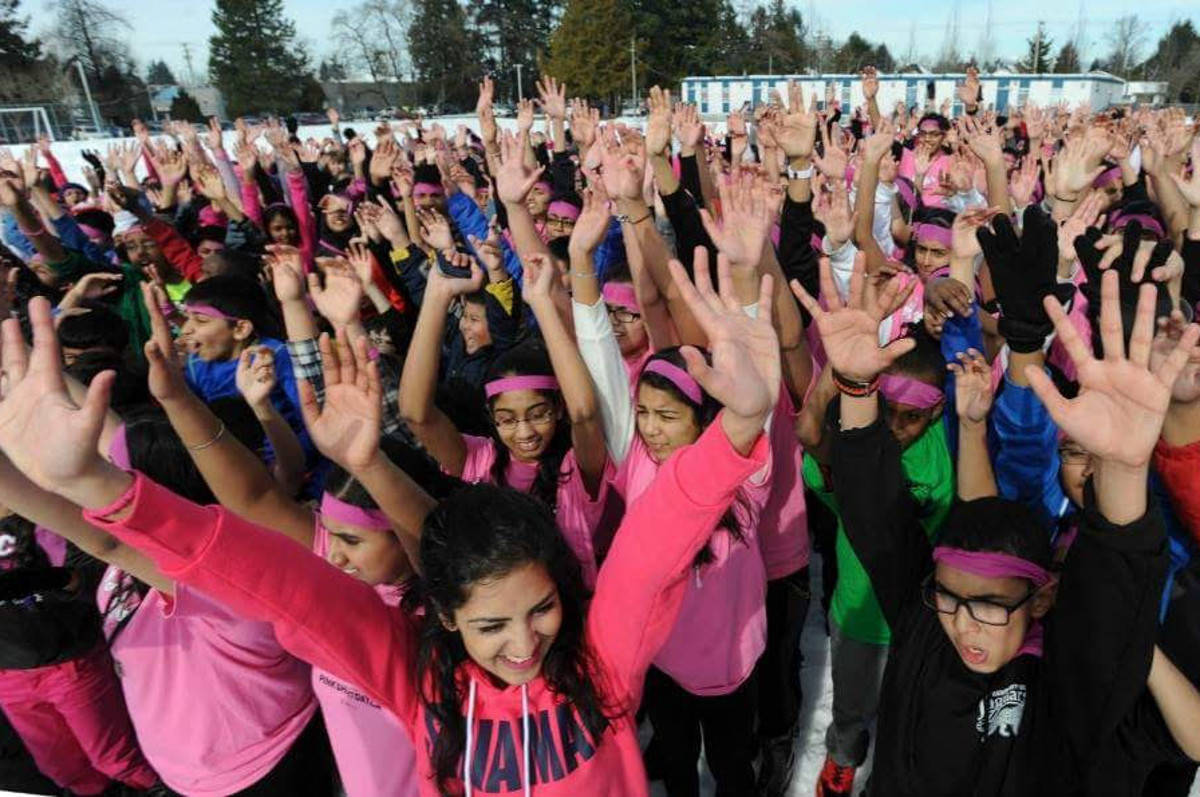 Grades 5-7 Students will attend the "Battles of the Badges" hockey game @ Sungod Arena on February 28th.
Annieville Science Fair
Parents are invited to view the Grade 7 Science projects between 12:00-1:00 and between 1:00-2:00 on Thursday March 1st.
Future Calendar Reminders
March 5 – Gr. 3 Swimming
March 8 – District Science Fair – Scottsdale Mall
March 9 – Last day for Priority Non-Catch/Non-District Applications
March 15 – Term 2 Report Cards
March 19 – 30 Spring Break